It is a short list this month, mostly highlighting contemporary romance. But June? Is packed. So I am saving my money this month.
Once Trey Christopher was the small-town golden boy. Now he's just another burned-out, washed-up ex-quarterback with a bum knee, a tarnished reputation, and a simple wish. To be the kind of man he can face in the mirror.
Moving back home is a start, as is hiring a down-on-her-luck local woman to help him out around his grandparents' old homestead.
The last thing Baylee Westring wants is to clean house for a high school crush who barely remembers her name, but Trey's money will finally top off her get-out-of-Hendersonville-forever escape fund.
Before she hits the road, though, Baylee's got something for the man she still finds wildly attractive: the virginity he almost—but not quite—took during a drunken teenage party.
Neither is prepared for the emotional impact of that encounter. But just when Baylee dares to believe in happy ever after, an old enemy turns up to even the score. And Trey finds his heart left in the red zone, with his last chance for love ticking down to zero.
Vicki Hansol made different choices than her less-than-reputable mom and sister, yet her fiery temper has left her branded with the same town-bad-girl label. When she desperately needs a change of scenery, her get-out-of-town-free ticket arrives—and requires she face down one of her deepest fears.
Easygoing Joel Coleman has nothing to complain about, but he's never really done anything to brag about either. The youngest member of the Six Pack Ranch is looking to make some changes in his life that include stepping out from under his twin brother's shadow.
So when the bold beauty with the smart mouth approaches him with a proposition, Joel is intrigued. Her request for him to teach her to ride soon takes on a whole new meaning. All that passion in his arms, his bed, in the barn…hell, anywhere he can get it? Bring it on.
But tangling the sheets leads to unanticipated complications, and by the time the dust settles, everything family means is going to be challenged.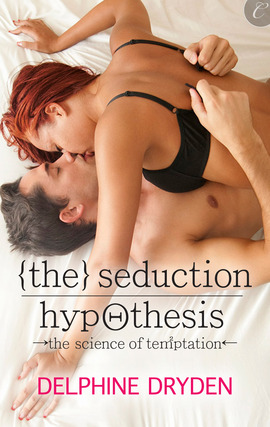 (1 Curious Sub + 1 Dom in Denial) - Inhibitions = 4 Naughty Nights
Wildlife biologist Lindsey thought attending a fan convention with her new boyfriend Ben was a great idea--until their relationship imploded. Lindsey still lusts after her ex--but if he wants her, he's going to have to prove he can give her what she needs.
Ben will do anything to win Lindsey back, and when he sees her in her skimpy black vinyl convention getup, he realizes what she's been craving all along. And he's inspired to finally give in to his own dark desire to take complete sexual control...
Lindsey is surprised by her reaction to Ben's kinky new seduction techniques, and suddenly sees the brilliant but boring code guru in a different light. After several erotic encounters in hotel rooms and stairwells, she's falling for him all over again. And wondering if the intimate connection will last once they head home...