Engineer Wink Hadrian has been in love with Inspector Liam McCullough for years, but is beginning to lose hope . Faced with a proposal from a Knight of the Round Table and one of her closest friends, Wink reluctantly agrees to consider him instead. Because of his dark werewolf past, Liam tries to keep his distance, but can't say no when Wink asks him to help find her friend's missing son. They soon discover that London's poorest are disappearing at an alarming rate, after
encounters with mysterious "mechanical" men. Even more alarming is the connection the missing people may have with a conspiracy against the Queen. Fighting against time—and their escalating feelings for each other—Wink and Liam must work together to find the missing people and save the monarchy before it's too late...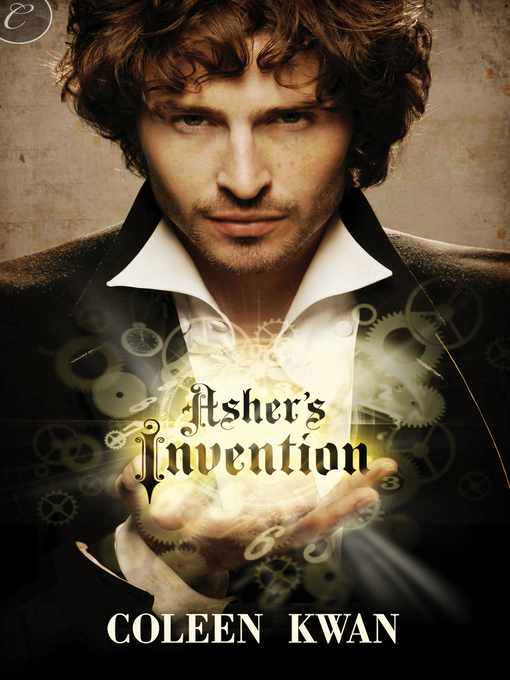 Five years ago, Asher Quigley broke his engagement to Minerva Lambkin, believing she was an accomplice in a scheme to steal his prototype for a wondrous device. Minerva swore she was innocent, though the thief--and Asher's mentor--was her own father.
Now, sheer desperation has driven Minerva to Asher's door. Her father has been kidnapped by investors furious that he's never been able to make the machine work. Only Asher, now a rich and famous inventor in his own right, can replicate the device. He's also become a hard, distant stranger far different from the young idealist she once loved.
Despite their troubled past, Asher agrees to help Minerva. He still harbors his suspicions about her, but their reunion stirs emotions and desires they both thought were buried forever. Can they rebuild their fragile relationship in time to save her father
and
their future together?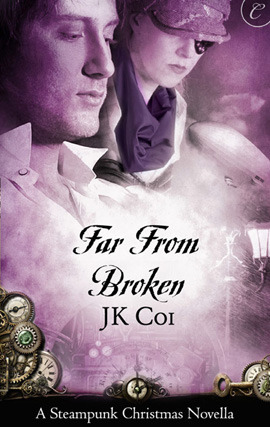 Soldier. Spymaster. Husband.
Colonel Jasper Carlisle was defined by his work until he met his wife. When the prima ballerina swept into his life with her affection, bright laughter and graceful movements, he knew that she was the reason for his existence, and that their love would be forever.
But their world is shattered when Callie is kidnapped and brutally tortured by the foes Jasper has been hunting. Mechanical parts have replaced her legs, her hand, her eye...and possibly her heart. Though she survived, her anger at Jasper consumes her, while Jasper's guilt drives him from the woman he loves. He longs for the chance to show her their love can withstand anything...including her new clockwork parts.
As the holiday season approaches, Jasper realizes he must fight not just for his wife's love and forgiveness...but also her life, as his enemy once again attempts to tear them apart.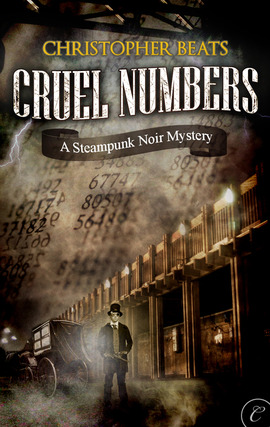 After the North loses the War of Southern Secession, money buys power in the Magnocracy, and people can disappear in a blink. War veteran Donovan Schist's specialty is finding these missing persons. There isn't much money in it, but he sleeps a little better.
This time, Donovan is looking for a girl named Bridget Cleary. Her family's had no word from her for months. Donovan's certain he'll find her belly-up, but it seems her talent for analytical machines has made her a valuable asset to the powers that be--an asset that they're determined to keep hidden and out of reach. In over his head, Donovan enlists his friend Verhalen to help. The eccentric inventor may be unstable, but his steam-powered gadgets give Donovan the edge.
Donovan's no stranger to the rougher edges of society, but when the usual threats turn to attacks on his life, it quickly becomes clear that someone very important does not want him to find Bridget Cleary...